Is There Any Reason to Fear Having a Cavity Filled?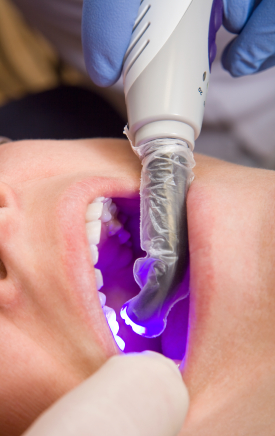 There are many people who get nervous about going to the dentist. They expect the procedures to hurt, and they try and figure out ways to avoid going. When it comes to coming to the dentist, one of the most common things we do is fill a cavity.

The expectation is that this process is painful. More often than not, the process is simply foreign to the person, which is what makes them nervous. Sometimes, just knowing what to expect can help.


Filling a Cavity is a Simple Process

When you have a cavity, it means that there is a little hole in your tooth. Typically, this hole comes from outside the tooth, through the enamel, and into the dentin of the tooth itself. This hole is sometimes painful, but sometimes not. It really depends on how deep the cavity goes.

To fill this cavity, we clean out the tooth and remove any of the decay from within that hole. We then take the filling material, put it in that hole, and seal it up. That is all we have to do. There is nothing super complicated about the process, but it still seems to inspire fear in some.

If you get nervous about coming in to the office, let us know. There are things that we can do to help. If the procedure itself makes you nervous, we can explain it to you, so you know what to expect so that it keeps your anxiety down.

There is no reason to go without proper dental care. Call us today, and let us know what type of care you need. Cavities are usually simple issues that we can deal with in no time. We can help alleviate your anxiety if we know what it is you get nervous about.