What Are The Benefits Of Getting Fillings?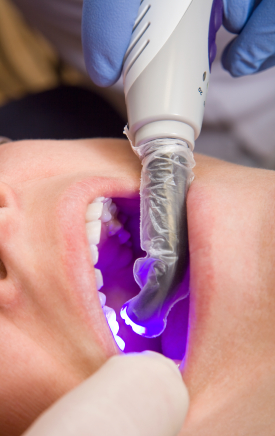 Most people know that getting a filling is essential for repairing teeth that have been damaged. However, many people do not realize all the benefits of getting fillings. It can help maintain a healthy smile and prevent further damage to your teeth. Here is what you should know about them.


What Are Dental Fillings?

Dental fillings are a standard procedure used to treat cavities or tooth decay. The filling material is usually a soft, malleable substance placed in the cavity or hole in the tooth. Once in place, the filling material hardens and becomes firm, restoring the tooth to its original shape and size. There are 2 types of dental fillings: composite and amalgam fillings. Amalgam fillings are made from metals like tin, silver, mercury, and copper. Composite-type fillings are manufactured from a mixture of plastic and glass particles.


Symptoms of Dental Anxiety

While many people think of dental fillings to restore the cosmetic appearance of teeth, several benefits come with getting dental fillings. In addition to improving the look of teeth, dental fillings can also help to prevent further tooth decay and damage. Fillings work by sealing off the spaces where bacteria and plaque can build up, protecting the tooth's inner structure. Dental fillings are also quite durable and can last for many years with proper care. In short, dental fillings offer both cosmetic and practical benefits, making them a worthwhile investment for anyone looking to improve their smile.


What Can You Expect During the Process?

When you visit the clinic for a filling, you should know a few things about what to expect during the process. First, your dentist will start by taking X-rays of your tooth or teeth to assess the level of damage and determine the best type of dental filling to use. Once they have identified any damaged areas, they will use an anesthetic to make the area numb so that you will not feel any pain or discomfort during the rest of the procedure. Next, they will remove any excess tooth decay and prepare your tooth for fitting with the filling material. Finally, they will carefully place the filling material in your tooth until it is fully sealed and secured.

Give our dentists a call to know more about the benefits of dental fillings and what to expect during the process.